The Barnum and Bailey Circus.
It's funny, before I scanned in these photos I remembered the outfit I wore that day to the circus. My mom made that short set. I also remember having a great time.
Take Me Back Tuesday posts at
A Day With Two
.
Way Back When-esday posts at
Twinfatuation
.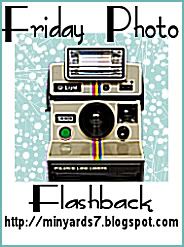 Friday Photo Flashback posts at
More Than Words
.
Flashback Friday posts at
Christopher And Tia's blog
.