It is
Aloha Friday
! In Hawaii, Aloha Friday is the day that people take it easy and look forward to the weekend.
Therefore, I'll ask a simple question for you to answer. Nothing that requires a lengthy response. If you'd like to participate, just post your own question on your blog and leave your comment below and link in
Kailani's
blog. Don't forget to visit the other participants! It's a great way to make new bloggy friends!
This weeks question is:
Have you ever been to Disney World?
In 3 weeks from today were are going for our 3rd time. I am sooo excited and can't wait. It's going to be the kids 1st time going. We booked it right after the new year.....time has flown by and I can not believe in 3 weeks and a few hours we will be getting in our car and driving. Yep, we are driving instead of flying...wish me luck. =)
The first time we went was on our honeymoon in July of 1998. We did not stay on property. At the time I worked for a Comfort Suites and we got an employee rate ($25.00 per night) at a Choice Property. Couldn't beat that. We bought a hopper pass (back then hoppers were good forever). We had a great time. Magic Kingdom was our favorite.
We did character dining a couple times. The first one was at the Crystal Palace.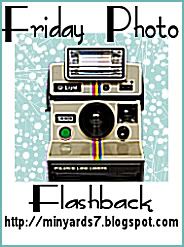 Way Back When-esday posts at
Twinfatuation
.